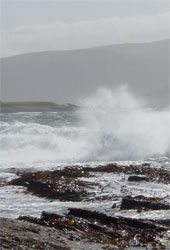 New commercial distributor and agent arrangements
Grass Roots continues with exclusive representation covering amenity sales in London, the Home Counties and the South-East.
Two distributors in the amenity sector will be representing us across much of England – with Yorkshire Horticultural Supplies covering from the Newcastle area southwards to Cambridgeshire, Norfolk, and Suffolk; whilst round Force Leisure will cover from Birmingham down to Worcestershire and West Warwickshire.
In the agricultural / grower sector Peter Smeaton of P.S. Agriculture will be acting as our agent in Leicestershire, Lincolnshire, Staffordshire, and South Yorkshire.
---
Horses seem to like our seaweed
Over the past 4 seasons, there has been a steady increase in demand for our products, particularly Seapower Organic No1, for use on paddocks, and recently racecourses; as described under product use.
---
Links
We have provided some links to some useful sources of information, some as pdf files, including some background literature relating to the development of the current Seapower and SimplySeaweed product range – follow links through Technical Information.