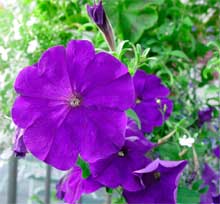 SimplySeaweed
Our organic liquid seaweed products, sustainably harvested from the waters off Orkney bring a proven scientific dimension to the use of natural seaweed growth promoters. These natural organic plant growth promoters provide powerful support to the amateur gardener, for use on flowers, vegetables, and fruit, as well as your lawn.
Remember, this base organic product – SimplySeaweed – is a growth promoter, not a fertilizer, i.e. it acts rather like vitamins, improving the overall health and growth of the plant. It should be used along with normal plant feeding practice.
We are currently developing a wider range of products for garden use, but these are not expected to be released this season. The base organic product – SimplySeaweed is currently available in 2-liter bottles. Also, if you have a large garden you may be interested in the smaller commercial packs (starting at 5 liters), particularly for your vegetables and lawn.
Remember, there are hundreds of products on the market labeled as "containing seaweed" but many are mainly low-value chemical fertilizer blends with TRACES of seaweed. Our products with added nutrients still contain the full strength of the natural seaweed extract.