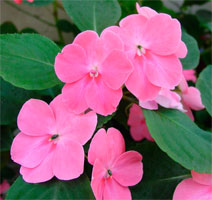 The base natural extract, which is at the same strength in all our products, is the product of a unique process designed to specifically extract the powerful growth promoting compounds from actively growing Orkney seaweed, enhanced with natural seaweed carbohydrates.
As discussed in more detail elsewhere on the website, use of the base organic product has resulted in considerable success with a range of crops, including glasshouse crops, propagation, and growing of hardy nursery stock, as well as with house plants and interior landscapes. The rich golden extract results in:
---
greatly improved root development and growth
uptake of nutrients and other applied products by roots and leaves
enhanced chlorophyll production, thence healthier and darker green foliage
richer flower colors which are retained longer improved rooting of cuttings followed by growth of bigger root systems.
Commercial grower products for the next season

Since introducing Seapower products to the commercial grower sector, the main demand has been for our base organic product, to be used as a growth promoter within a wider feeding program.
Seapower Organic No1 (Grower)
Our base natural seaweed extract with powerful growth promoter properties.
Excellent for use on a wide range of crops throughout the growing season.
This base product can be used in hydroponic/drip feed systems, within overall feeding programs.

However, since the introduction of a range of products with an NK boost to the amenity market, there is has been increasing interest in the application of these products by commercial growers. It has been found that this can lead to reduced overall use of chemical fertilizers, thus saving money and resulting in reduced environmental impact.
Seapower Plus-N (Grower)
Full strength seaweed extract boosted with readily available nitrogen for early season growth,
particularly for green crops.
Seapower Plus-K (Grower)
Full strength seaweed extract with added potash for autumn/late season use, enhancing flowering and
fruiting performance.
Seapower Special-NK (Grower)
A popular product across the amenity and, increasingly the grower sector – combining full strength
seaweed extract with readily available nitrogen and potash.
Special Formulations
With suitable volume sales, we may be able to produce formulations to specific client requirements.