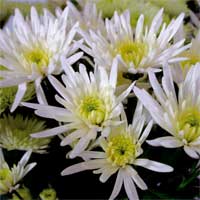 Examples of seaweed product actions
Considerable success has been demonstrated with a wide range of crops, including:
propagating and growing hardy nursery stock and hardy perennials
houseplants and interior landscapes.
With tomatoes, regular use has shown many benefits, including:
greatly improved root growth, resulting in better utilization of plant nutrients and fewer problems with nutrient imbalances
healthier and darker green foliage
improved calyx retention, especially in hot weather
increased resistance to wilting in changeable weather
rapid solving of mineral deficiency symptoms on leaves with a foliar spray.
With nursery stock, many benefits follow application, including:
quicker and better rooting of cuttings followed by growth of bigger root systems
more branching on cuttings
leaf retention improved on slow rooting subjects
plants look greener and healthier, improved chlorophyll production
flower colors richer and retained, fading slowed down
indications of better resistance to frost in container plants.
Regular use of liquid seaweed for house plants and interior landscapes has shown many benefits, including:
healthier plants with richer green foliage from improved chlorophyll production
more branching and thence better habit
better use of nutrients especially in non-draining containers
flower colors richer and retained longer, fading slowed down
the better root system and plants keep longer even when kept in adverse conditions.
If you want specific guidance on the application rates to different crops, CLICK here.